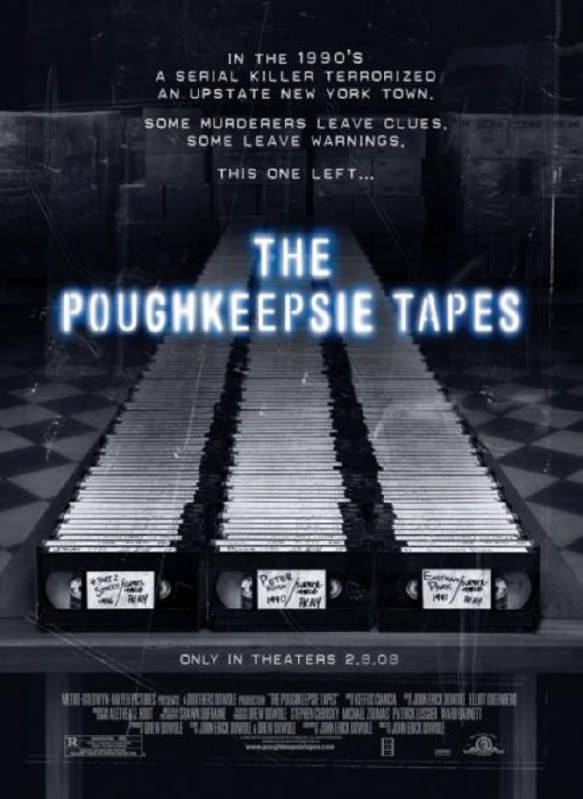 This movie is for mature audiences only!
Release: February 9, 2009
Plot Summary:
A serial killer obsessively documents his career in carnage in this pseudo-documentary thriller. When police raid a house in upstate New York, they discover a profoundly disturbing record of one man's ugly crimes.
A psychotic serial killer once called the house his home, and along with the implements of his grisly pastime, investigators find over 240 hours of videotape shot by the killer which present a visual record of his murders in all their horrifying details. Both state and federal law enforcement teams sift through the gruesome images, looking for clues of the slayer's identity, the identity of his victims, and where he could possibly have gone.
But repeated viewings of the material reveal little beyond the terrible facts of the crimes, and as the authorities comb through the madman's images, they find the tapes have had a disquieting effect on them. Written and directed by John Erick Dowdle, The Poughkeepsie Tapes was screened in competition at the 2007 Tribeca Film Festival.
My Thoughts:
I often Google "scariest films ever" my sister asks me why? I tell her because I want to test the limits of my tolerance for the macabre. Or some such nonsense she undoubtedly scoffs at. But it is true, I am, and always have been a horror junkie. The first horror film I ever saw was the old Bella Lugosi Dracula. I was around five years old. It was the middle of the night, and I sat in my pj's on the edge of madness with fear. My aunt should have known better than to show a very imaginative child such as myself, something so dark. My mind ate it up. And when I went to bed that night I pulled the covers around my neck to protect myself from the vampyres bite. Nowadays, I sleep with my windows open hoping the vamprye will visit me. Horror junkie!
The Poughkeepsie Tapes had been on my 'to watch' list for years now. For some reasons I hadn't the time or the fortitude to make myself watch the film. I had heard of its disturbing content, and I was intrigued. So one night, with my sister, I decided to watch it. I know now why I had waited. The film, like so many of the "horror" movies today is filmed with hand held cameras to give it a real life or documentary feel. The only thing different about this film is that it is filmed from the perspective of the serial killer. He is showing us his brutal crimes and his ruthless nature. Because he shows it to us, the audience--it seems much more real. This film takes chances. It goes where few films dare to tread. Children. Usually children in films, especially horror films are off limits. You don't show the death of a child. But this film makes full on attacks on children without mercy.
The film also has a strong BDSM element to it. In the forced relationship between the murderer and one of his captives. He starves her, mutilates her, brainwashes her, and does all sorts of unspeakable things to her person. She suffers greatly from Stockholm syndrome and is convinced that this monster is the only person who ever loved her. It is a sick notion, but it is even more disturbing when you realize that things like this really happen, have happened, and probably will continue to happen. It is a psychological film in its grittiest form.
I loved the film. I would watch it again. I recommend it to other horror junkies, but not to people who found paranormal activity frightening. Not to people who think insidious was nightmarish Because behind the ghosts and the ghouls, and the unexplained happenings that break all your neat safety rules. There are real monsters who exist among us. This is the story of such a man.
Screenshots :)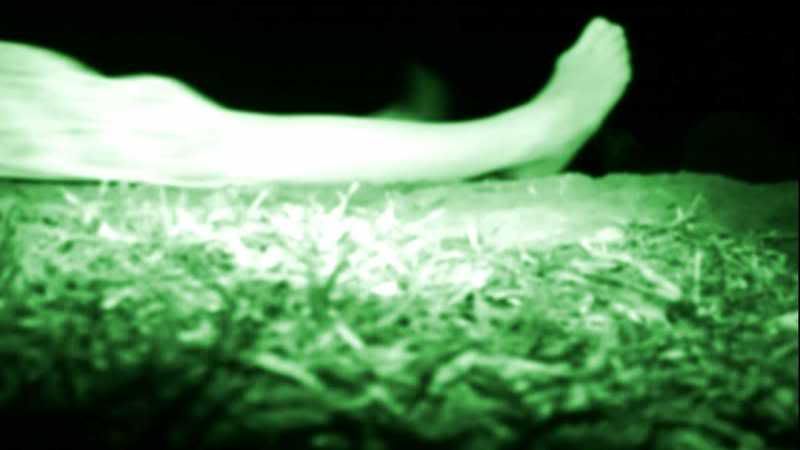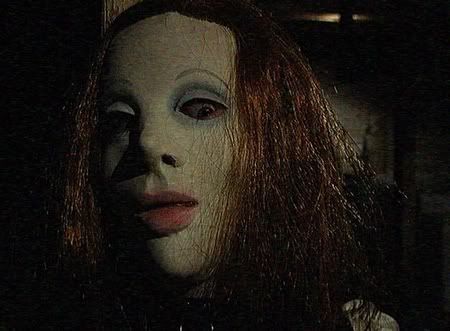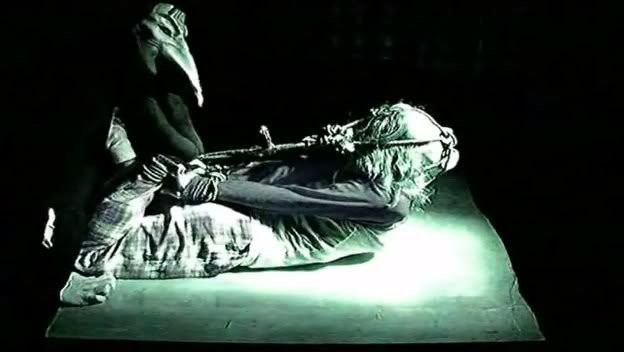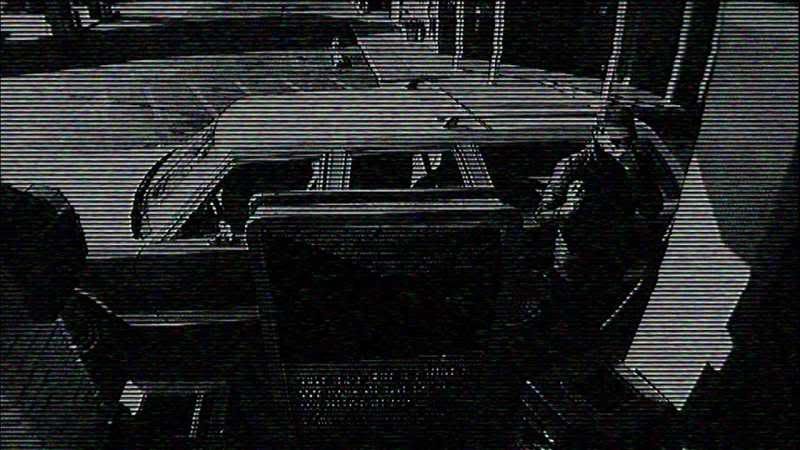 Have you seen The Poughkeepsie Tapes?
What's the creepiest/scariest movie you've seen?
Would you ever watch this movie?