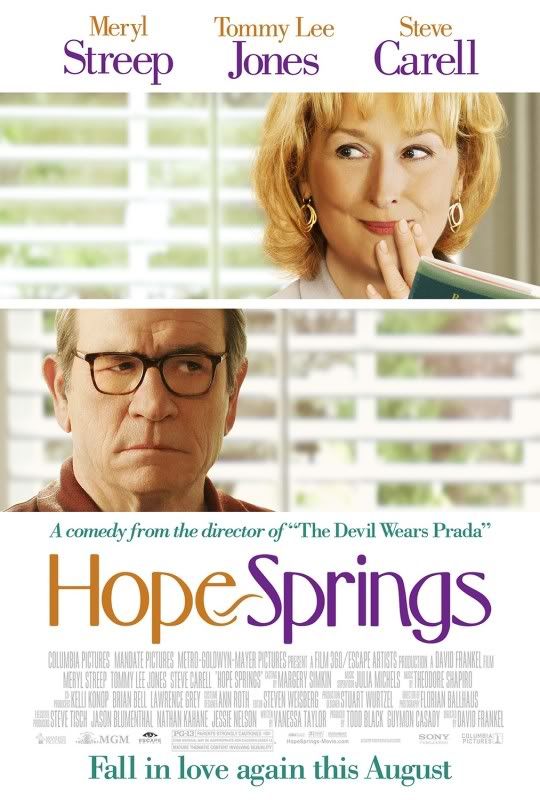 Release Date: August 8, 2012
DVD Release: December 4, 2012
Plot Summary:
Kay (Meryl Streep) and Arnold (Tommy Lee Jones) are a devoted couple, but decades of marriage have left Kay wanting to spice things up and reconnect with her husband. When she hears of a renowned couple's specialist (Steve Carell) in the small town of Great Hope Springs, she attempts to persuade her skeptical husband, a steadfast man of routine, to get on a plane for a week of marriage therapy.
Just convincing the stubborn Arnold to go on the retreat is hard enough - the real challenge for both of them comes as they shed their bedroom hang-ups and try to re-ignite the spark that caused them to fall for each other in the first place.
Cast:
My Thoughts:
This is a must see for Meryl Streep fans. I really love her, I think she is one of the most amazing actresses ever. This movie was however pretty sad because their marriage is getting boring and she desperately wanted to spice it up and help it out a little, but he is so old fashioned. He didn't want to go to therapy, he didn't want some random guy telling him what to do in his marriage. But it really worked out for the best.
It had it's serious moments and lots of funny moments. I think everyone should watch this movie.
Reasons To Watch It:
- It has Meryl Streep.
- Who doesn't love old people in love?!
- Tommy Lee Jones still has it.
- It's a feel good film.
Screenshots :)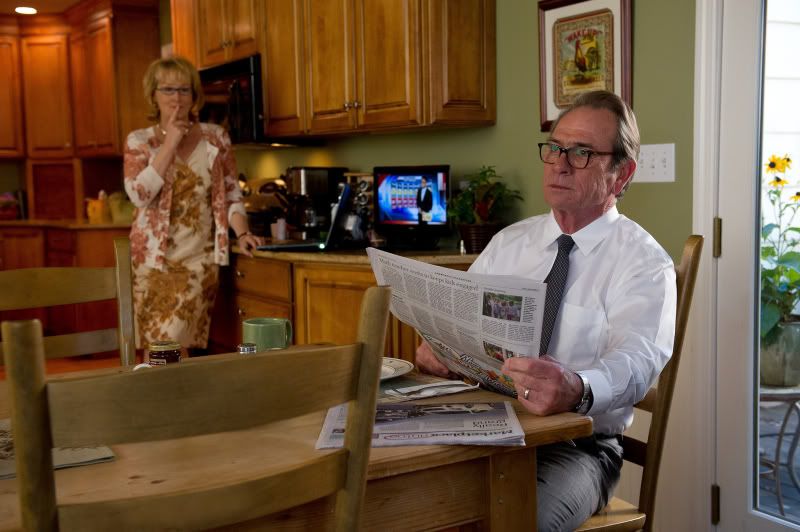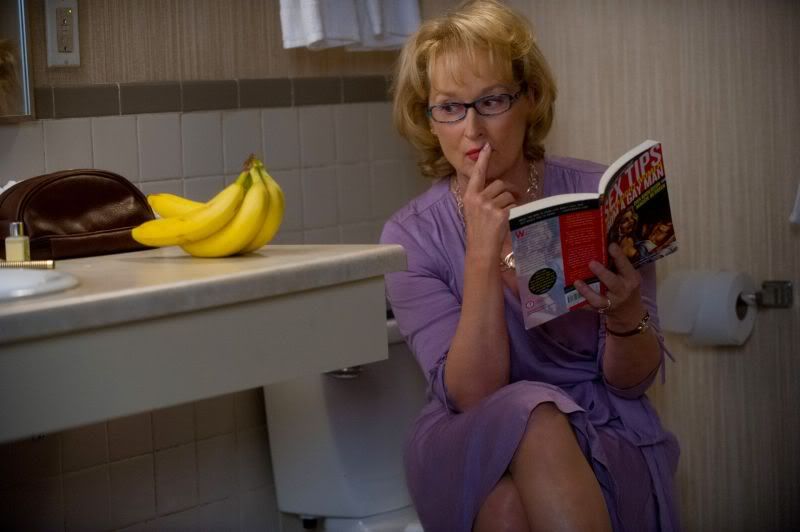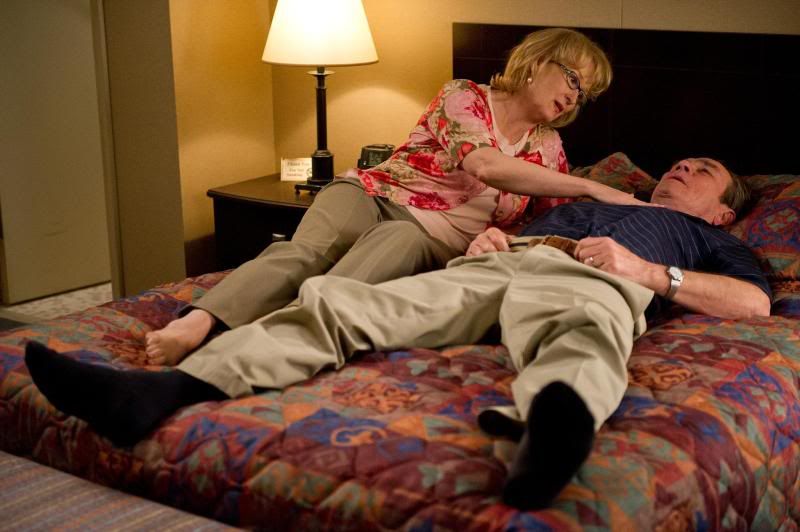 Are you a Meryl Streep fan?
Did you watch Hope Springs?
If not, is it on your list?